My favorite month is March. It always has been and probably always will be. My birthday is in March and you can call me selfish all you want but my birthday is my favorite day of the year. I have no delusions though, I don't depend on others to make my birthday wonderful. I spoil myself and if others want to join in the spoiling of course that's always welcome. I'm hoping this year my friend's sweet baby is born on my birthday. Wouldn't that be awesome? But on to other things, it's time to introduce you to my lovely sponsors for March. I asked them 3 questions of my own and then asked them for 3 random things about themselves. Some of them didn't participate in the Q&A and that's okay! They're some pretty great ladies so take a minute to go say hello to them!
Meet

Salena

from

A Little Piece of Me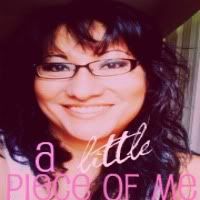 Why do you blog?

I blog because I wanted a place to share things on my heart, things that will inspire others, things that I have been through so others won't feel alone in this world. I know God has allowed me to go through the things I have to help others so I love to share it.

Where do you live? And what do you love or hate about it?

I live in Hawaii on the island Oahu. I was born and raised here and haven't really been to many other places. I love that we can pretty much do whatever we want on any day of the year. I love the beautiful scenery. I have Kona (south) winds that bring too much humidity. I have the Vog from the volcano on the Big island which affects our breathing. I hate the cost of living.

What is your favorite drink?

Iced coffee with lots of flavored creamer, diet coke, iced mocha, iced chai latte.

Random 1~

I'm not a book reader.

Random 2~

I'm a night owl.

Random 3~

I love Hello Kitty :)
Meet

Mary

from

Mary in Marriedland
Why do you blog? I love the blog world because it gives a voice to all my victories and struggles with the goal of encouraging other women to live life fully.

Where do you live? And what do you love or hate about it? I live in East Tennessee. I love love the mountains, the down to earth people, and my family roots are grounded here. I hate not being super close to a big city.

What is your favorite drink? French Pressed Coffee. YUM.

Random 1~ My three year old mace still makes me feel safe.

Random 2~ I'm obsessed with my nikon.

Random 3~ I'm totally in love with Jesus.
Meet

Brittany

from

Bee Littlequeen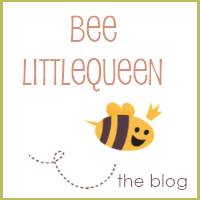 Why do you blog? I like to blog mainly for myself... as a way to journal and highlight the happenings of my single life and my random thoughts I have. I also hope to encourage anyone out there who feels discouraged or forgotten. I hope that in me telling my story, which I think most people will notice right off the bat that I am disabled-- use an electric wheelchair and am ventilator dependent, will give strength to those who might be having a down day. We all have our trials or issues, but having the attitude of positivity and ability-- saying YES, I can do this. I can face life, is so worth it. You can read about my intro to how I became vent dependent here and part one here. I still have to continue writing about it, but in due time.

Where do you live? And what do you love or hate about it? I live in the valley of Arizona! I was born and raised here and still live here. What I love about Az is that most of my family lives here. We al live within an hour of each other. Family is quite important to me, so seeing some members on a regular basis is something I cherish! I also love that we have sunshine most days of the year, so it's fitting that I am a barefoot of flip-flops, sunglasses and dresses lover. I am a down-to-earth girl, so heading up North to the mountains is just a 2-3 hour drive which is lovely when I get the opportunity to go on a mini-road trip!

What is your favorite drink? Coffee-- hot or cold! I am addicted to Starbucks. I go through a rotation of drinks I get there, usually an iced mocha but if I am being good, I'll get a tall coffee frap light. Besides coffee, I do enjoy tea, my faves are blueberry or peach iced tea! yummm!

Random 1~ I CAN'T stand commercials. This means that I'll seriously watch 2-3 shows at one time lol, especially on monday nights right now when gossip girl, hart of dixie and the voice are on at the same time/s!

Random 2~ I LOVE sending or getting old fashioned regular snail mail. I know the postal system may be cutting back on service days :(, but I think I am definitely helping in keeping them busy! I will turn into Kevin Costner of The Postman if the postal system ever becomes extinct! It might sound nerdy of me (but idc), but I get so excited when I get new notecards or postage stamps!

Random 3~ I can wiggle my ears WITHOUT touching them! I have to concentrate and try not to laugh when showcasing this odd talent to others.
Meet

Amanda

from

Raising Miss Mommy
Meet

Lena

from

Mom2MemPhisAndRuby
Meet

Brittany

from

Daily Bruski
And the lovely ladies who were sponsors in February and still are in March because they're awesome
Laura

from

Our Reflection
Daneilia

from

Anchors Away
Ashlee

from

I Love You Longer Than Eternity & More Than Forever