Sounds like a great idea for a calendar, right? Ha, I'm funny (my husband says so). My sponsors this month are just wonderful and I want to take the time to introduce you to them. If you've never read their blogs take a minute to pop over and say hello. These really are some of my very favorites that I read and I'm delighted to have them here on my blog. I asked each of them three questions and then to tell me three random things about themselves. I hope you enjoy getting to know them!
Meet

Abby

from

Diligent Joy
(I'm lucky enough to know Abby in real life and she is just as great as she seems.)
Why do you blog?

There are so many reasons. The main reason I blog is because I like it. I like it because it inspires me to be better (at writing, at photography, at living...) and because it helps me keep a record of our lives.

Where do you live?

I live in Herriman, Utah. It's a suburb of Salt Lake City.

What is your favorite drink?

It depends on the situation. Every morning I have a grande skinny vanilla latte (how original, right?) and when I'm out for a good time, I drink lemon vodka water (low calorie, delicious, and it keeps my hydrated). I also love, but rarely indulge in, Diet Cherry Coke.

Random 1~

I was adopted.

Random 2~

My favorite movie is Funny Girl.

Random 3~

I LOVE movie theater popcorn.
Meet

Amira

from

Shades of Gray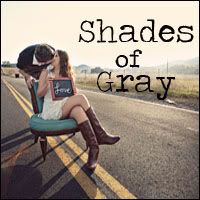 Why do you blog?

Blogging for me is a creative outlet and a way to engage with other girls who like to write. I'm inspired daily by the people I meet and the stories they tell. There are definitely times where insecurities will have me question whether my life is "exciting" enough for other people. But ultimately, these are memories that I'll have documented for years to come -- and that's pretty cool.

Where do you live?

I live in sunny Southern California in a beach town called Encinitas.

What is your favorite drink?

I have a moderate-severe addiction to diet coke. It's really the only thing I ever want to drink (except water - I have to make myself drink water in between diet cokes.)

Random 1~

Going without nail polish makes me feel naked.

Random 2~

I'm studying to become a Librarian :-)

Random 3~

I'm a hypochondriac - always convinced that I've come down with one illness or another.
Meet

Ellie

from

The Ellie Life
Why do you blog?

I blog to tell my story in the hope of encouraging someone else to tell theirs. I believe that we all have a voice and The Ellie Life is all about combining our voices to change the world.

Where do you live?

Southern California.

What is your favorite drink?

I am a milk drinker. Never outgrew it.

Random 1~

I stick my feet in the Pacific ocean at least once a week.

Random 2~

I am a new blogger (Just fourteen weeks).

Random 3~

My favorite little person in the world is my dog.
Meet

Laura

from

Our Reflection
Why do you blog?

To me blogging is like a journal. Not a journal you write in a book, put away and never read again. It's a journal where you're sharing your life stories, adventures, heart aches with the world hoping your success or failure helps someone else. Especially in my faith. That's how I ended up naming my blog. Hoping that all that we do in life and for others is shown as His reflection not our own.

Where do you live?

I currently live in Salinas, CA only 20 minutes from Monterey where I was born and raised.

What is your favorite drink?

Hands down a non-fat peppermint mocha from Starbucks. It's my weakness.

Random 1~

I love black licorice. Everyone thinks I'm crazy but I do.

Random 2~

Pet Peeve: I can't stand it if someone reads over my shoulder. Why? I don't know. Just don't do it.

Random 3~

I have a passion for photography. My hobby has become a business. Check out my blog here.
Meet

Daneilia

from

Anchors Away
Why do you blog?

I blog because I want to tell the chapters in my life. My life is so important because of those in it and the things that happen. My life is one gigantic story waiting to be heard by others.

Where do you live?

I currently live in Texas because we are an Army family ;)

What is your favorite drink?

My favorite drink is a Vanilla Bean Frap from Starbucks... yum!

Random 1~

I'm just pretty random in the things I do and say. It's just one of those quirky things about me.

Random 2~

I love to dance, dance, dance. Always have since I was a little girl.

Random 3~

I'm also a bit of a book nerd. I love reading. English was and still is my favorite subject and I guess that's another reason why I love to blog, I can write my own life story.
Meet

Ashlee

from

I love you longer than eternity and more than infinity
(I know Ashlee in real life, too. She's one of the first people I met when I moved to Japan.)
Why do you blog?

I blog to have fun!!! And it feels like a journal.

Where do you live?

Misawa AB, Japan.

What is your favorite drink?

Smoothies or Dr. Pepper.

Random 1~

I am momma to all the kids back home.

Random 2~

I am willing to go without so that others can have.

Random 3~

I am a loving person.